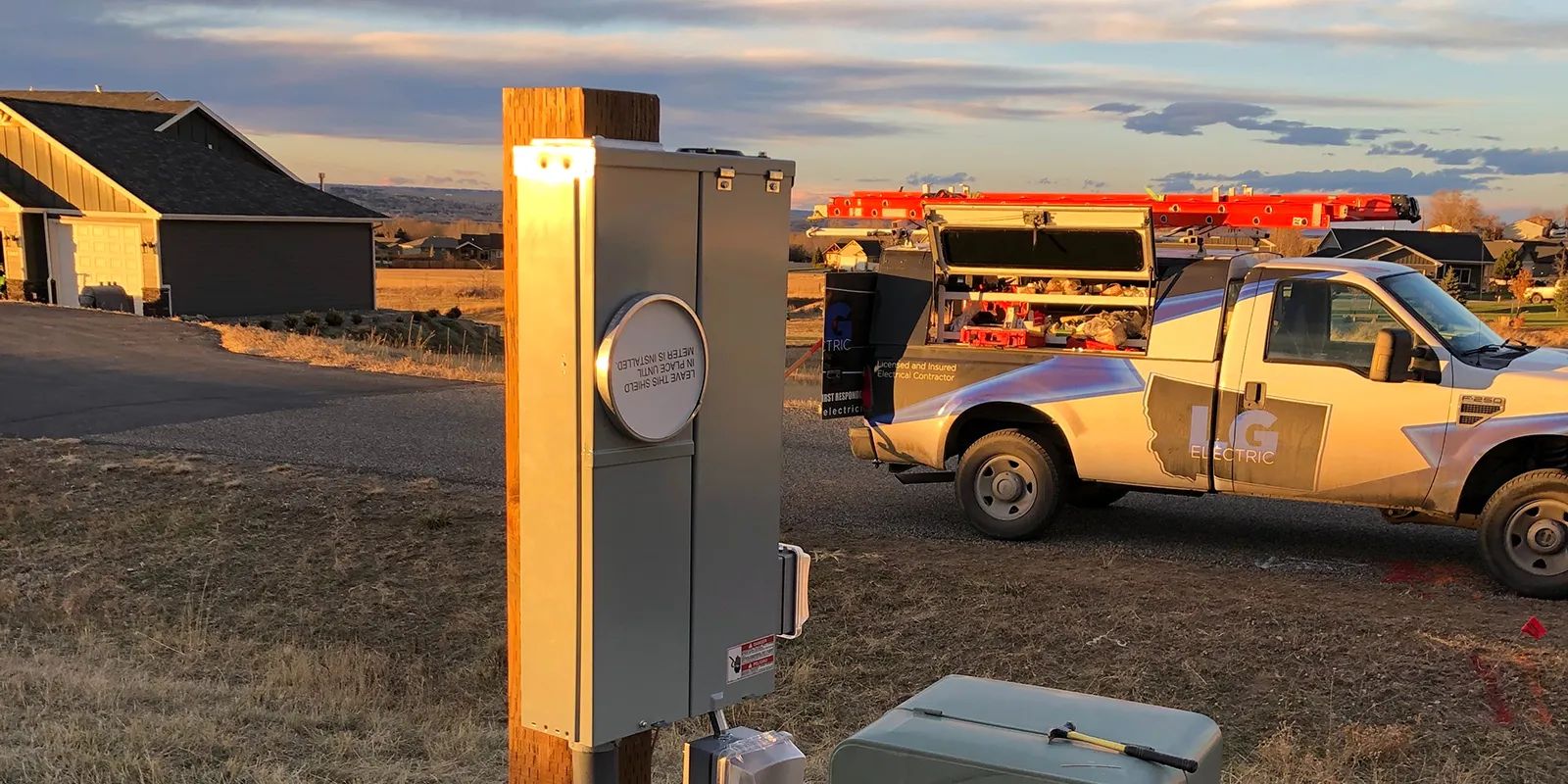 Services
We strive to build long lasting relationships with our customers and to become the experts that they trust with all of their residential electrical services. The electricians on our team have years of experience doing everything from installing electrical outlets to running power to hot tubs and garages as well as providing a whole range of professional services.
New Home Electrical
"We pride ourselves on not sticking to the minimum standards but going above and beyond for the best finished product!"
If you are building your dream home then LG Electric is your best choice for all your wiring and electrical needs. Our professional's take the time to ensure the job is done properly and safely the first time. Rest assured that your new home will be treated as if it's one of ours. Need help deciding the layout of receptacle and lighting locations? With our years of industry experience, we've got you covered! The LGH Electric team is both efficient and professional, leaving your house clean when the job is done.
Remodel
Time to remodel and refresh your home? You might have an idea of what the finished project looks like but not sure what you need or how to accomplish it. LG Electric's experienced electricians will work with you, helping you by turning that vision into a reality. We will communicate the details and status of the project as it moves along, ensuring that you always know exactly at what stage the project is at. Professionalism and Communication are key in helping our customers receive the best service possible.
Service
LG Electric can handle all of your electrical service and repair needs, providing you with unparalleled customer service and satisfaction. We can do it all, from jobs that are as small as replacing a power outlet, switch or light fixture.We also can take on the larger tasks like upgrading your electrical service or installing a new electrical box. From running power for your new Hot Tub or wiring up your unfinished basement, The pro's at LG Electric can handle whatever your electrical needs are. When you're in need of safe, clean and efficient electrical service, call the pro's at LG Electric to make sure it's done safely and it's done right the first time!
Farm/ Ranch
At LG Electric we specialize in making your farm or ranch more efficient so you don't have to worry. We can handle all of your Farm and Ranch electrical needs from running power for grain bins and blowers to wiring Barns or sheds for power. We take care of your electrical needs so you can keep your farm or ranch running smoothly and efficiently. When your farm or ranch has any kind of electrical needs, you can count on the professional electricians at LG electric to deliver you only the best workmanship and customer satisfaction.
Solar/Wind/Generators
There are many different reasons that homeowners decide to equip their homes with some form of supplemental power. So whether it's the rising prices of utilities or simply having a backup power source available in case of an emergency, LG Electric can help you with finding a solution for your alternative energy needs. We're here to help you with all your electrical needs, and to ensure that no matter the situation, you are never left in the dark!
Easy to work with and super helpful. Doing a project in the garage and they helped finish the job and give pointers for continuing work. I am a handyman type of homeowner who likes to do DIY projects as much as possible. Great pricing and offered a veteran discount. Much appreciated. Morph M. R.

★★★★★
ABOUT US
LG Electric is a locally owned electrical contractor providing quality, efficient, and reliable service in the Billings area 24/7. We take great pride in serving our friends, neighbors and community...